School workshops
Available workshops with the author for:
Reception & Key Stage 1
– Design a Dino
– Make a Stevie puppet
– Make a Dino door hanger
– Imagine and create using a multi-sensory approach
Key Stage 2
– Talk about being an author
– Importance of editing
– Design a sign
– Stevie tour guide
– Retell the story using a drama based approach
A visit will include a photocopiable pack of colouring sheets,  a word search and a FREE copy of a book for your school.
Books will be available to buy at a special discounted rate.
Cost:
£75 per morning (9-12.30)
£50 per afternoon (1-3)
Plus travel costs for mainland schools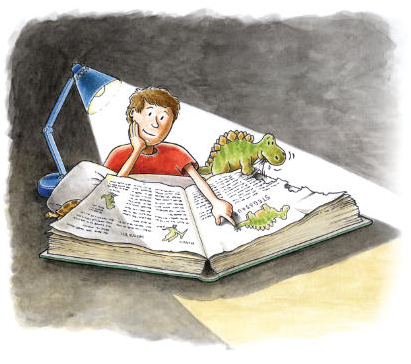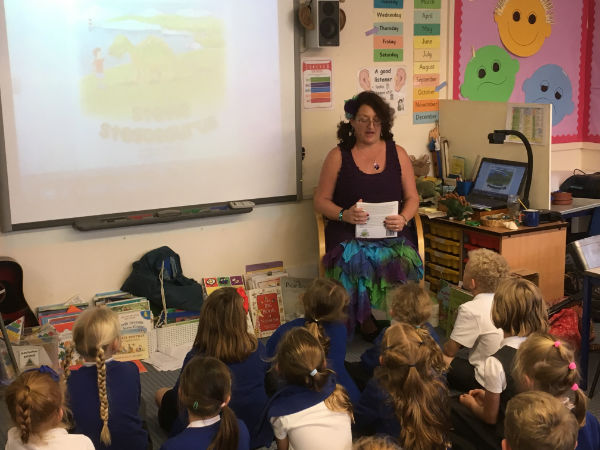 "Thanks a lot for coming in to see us the other day! The children were absolutely enthused with you as a person and your journey to become an author – it's inspired them to get writing which is brilliant!
I also loved your ability to adapt – I think being a teacher yourself, some of the things you planned for the session weren't needed as the children were so fascinated with YOU!"
"The staff (and children) really enjoyed your workshops and felt they were accurately pitched for the children.  It was spot on!  They thought that the activities were exciting and engaging, and where you were talking about editing and redrafting further up the school, this was most useful for speaking to children about this valuable skill.
All our children unanimously enjoyed your workshops and LOVED Stevie himself too.  All staff commented positively on your manner with the children and how you captured their interest and engaged them in the activities"
"enjoyed their author workshop with local writer Debbie Webb. It was great to get an insight into the stages of getting a book to print and how important it is to edit your work when writing"
"we loved spotting for Terry too. Brilliant book. I'm sure it's going to be a firm favourite"
"We all had the chance to meet you today! My Son was so inspired by you and your book"
"you have had such an impact on my girls"